Get to know Bolivia
Being one of the eight richest countries in biological diversity and natural heritage, Bolivia is located at the center of South America. It is a country that is favored by its climate and topographical distributions ranging from 90 to 6542 MASL.
Among the many destinations Bolivia offers are: Salar de Uyuni, Tiwanaku, the Tunupa Volcano, the Jesuit missions, Pampas of Yucuma, Lake Titicaca, the natural reserves, and Yungas.
The cultural and ethnic diversity of the country is a trait that makes it fascinating to explore, where you can observe indigenous cultural traditions, dating back to colonial times. Through the various cultural expressions, unchanged traditions can be distinguished in the communities, and reflect themselves in the rest of the society as part of the rich Bolivian identity.
Km of territorial extension
La Paz
La Paz is Bolivia's seat of government and one of the main cities of the country. In La Paz you will find a rich cultural life, important museums, churches, and markets. Visitors will have a lot of activities to do.
La Paz has more than 1.7 million inhabitants and is a city with very evident indigenous features while at the same time still being very cosmopolitan. La Paz city is located at 3600 MASL
Due to the altitude in which La Paz city is located, there are not many climate changes throughout the year. The days are usually sunny with pleasant temperatures and cool nights. From La Paz you can go down to the warm tropics or climb to the snowy mountains.
To avoid altitude sickness, also known as "Sorojchi", visitors are recommended to: not overeat, and to not move too quickly from place to place, and to stay hydrated until their bodies grow used to the altitude.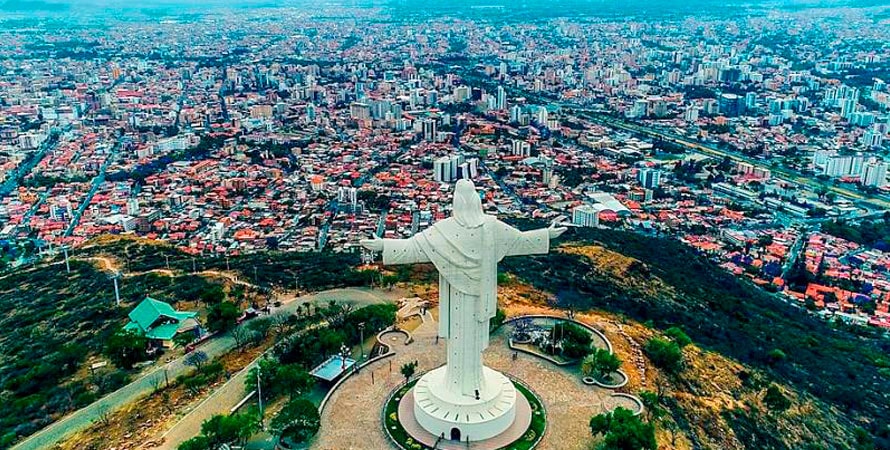 Cochabamba
Cochabamba is Bolivia's third largest city. It has an important industrial and agricultural development for the country.
Due to its pleasant weather, Cochabamba is recognized as the "Eternal Spring" city. Cochabamba is also known as the "Capital de los Valles" or "Valley's Capital" and is located at 2570 MASL. It is a very active city with many parks and tourist attractions.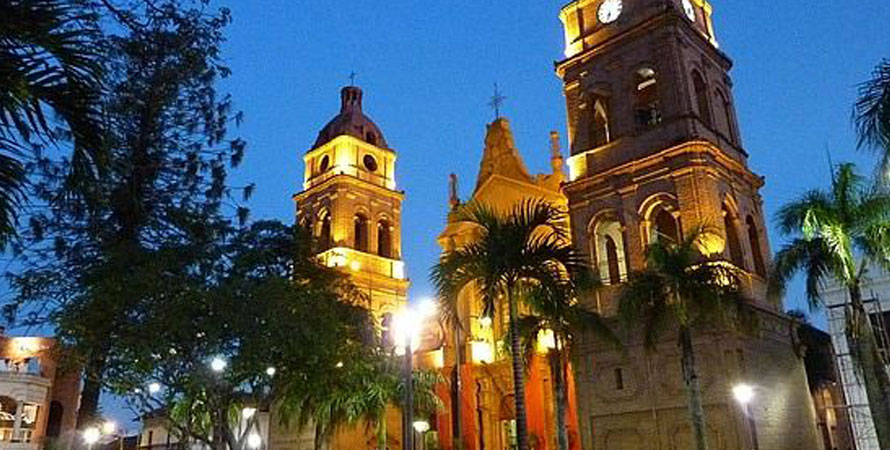 Santa Cruz
Santa Cruz de la Sierra is one of Bolivia's main cities located in the east. The city of tropical weather has important industries as well as entertainment venues, restaurants, museums and cultural centers.
The people are known as "Cambas" and are friendly and proud of their land.
Santa Cruz is a city that serves as a starting point for many different trip plans.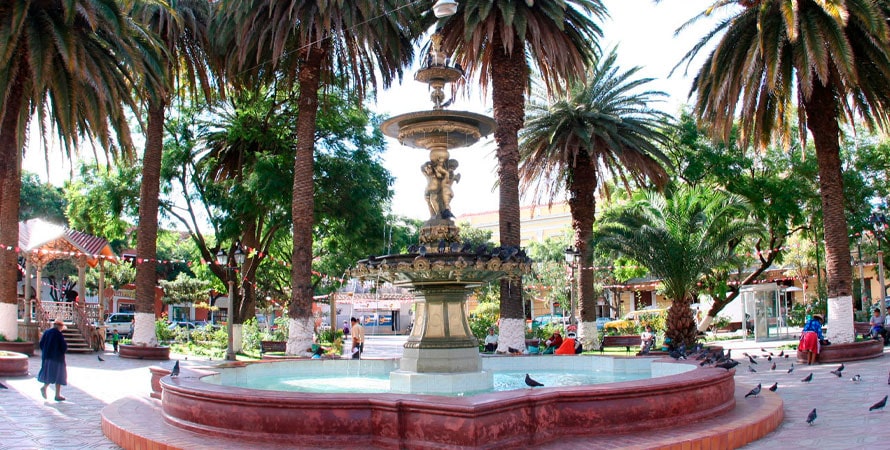 Tarija
The city of Tarija is located on the banks of the Guadalquivir River near the border with Argentina towards the south of the country.
It is located in a large valley at a height of 1,874 MASL. It has a pleasant weather most of the year.
The city is known as "Tarija la Linda" (the beautiful Tarija) or the "City of Flowers", the destination is perfect for those who seek to enjoy the warm weather, visit the different tourist attractions, taste local wines and meet friendly people.
Tarija was founded in 1574 by the Spaniard Luis de Fuentes y Vargas, who baptized it with the name of "Villa de San Bernardo de la Frontera de Tarixa".

Specialization certificates
At Universidad Catolica Boliviana, you will be able to:
Take courses from two different areas in undergraduate and postgraduate levels.
Improve your Spanish skills through our free Spanish courses offered.
Take English courses in the Business Management.
Take courses in cultural immersion that include trips around Bolivia.
Have access to cultural and sport workshops.
Have access to internships and volunteer work in Bolivia.
Form a part of our "Walk Friends" network.
Get to know a country with a lot of cultural and natural richness.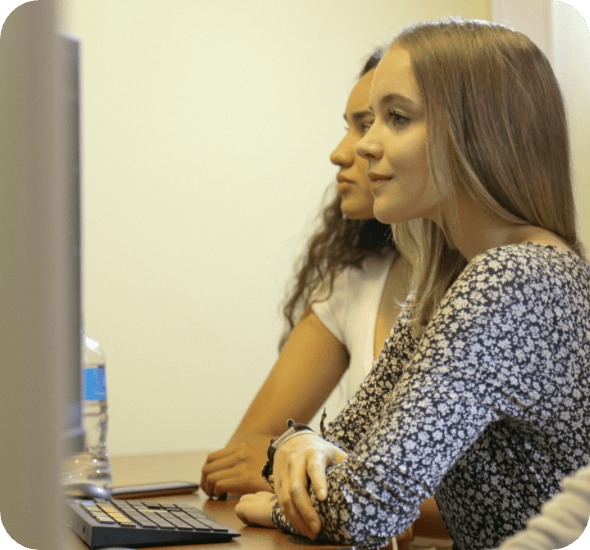 Undergraduate
Conoce la oferta de programas académicos que la U.C.B. tiene en los cuatro departamentos del país: La Paz, Cochabamba, Santa Cruz y Tarija.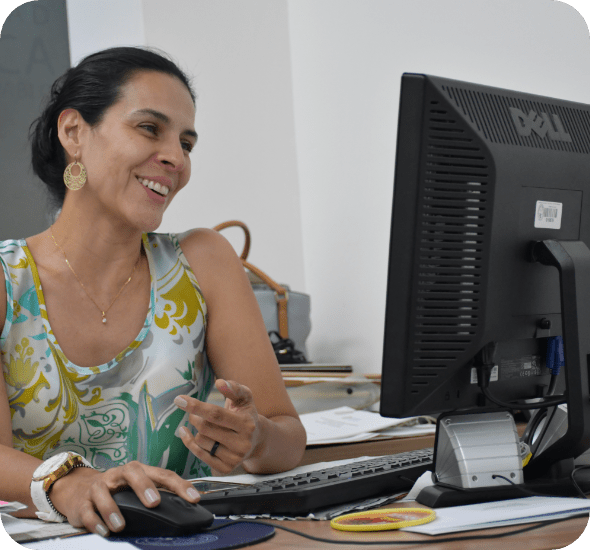 Postgraduate
La U.C.B. dispone de una amplia oferta de programas de Postgrado destinados a profesionales que desean complementar su formación en un área especializada o dedicarse a la investigación y a la docencia
Institutes of Investigation
The mobility coordinator of the university of origin must send an e-mail to
pzapata@ucb.edu.bo
with the following information: Full name of the student, department, application period (semester) and the student's e-mail
The student must fill in the Exchange Application form online.
U.C.B. will contact the student to confirm the status of the application. If there is no observation, a letter of acceptance will be issued.
Required documents
Application Form.
Passport copy.
Filling in of the online form.
Qualifications Certificate.
*All documents must be attached in the online application.
We'll contact you to talk about details about arrival and class enrollment.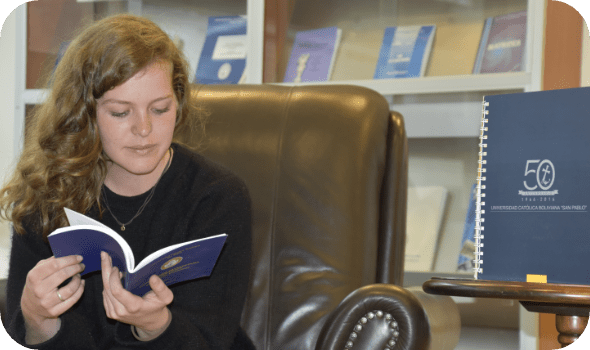 Application Dates
ACADEMIC SEMESTER
APPLICATION DEADLINE
February – Jun (Autumn)
October 31
January – (Summer)
August – December (Spring)
May 31
July – (Winter)
Get ready to arrive at U.C.B.
Below we provide important information that will help you plan your stay in Bolivia.
Guidance and Information
Before the start of the academic year, all foreign students accepted at UCB must attend an orientation session and a welcome dinner under the "Apthapi" modality (everyone brings something to share, similar to a potluck). These activities are usually done the first week of school. A tour through the city is organized where several strategic points and locations of great historical importance are shown.
During your stay in Bolivia you will be assigned a partner from the Waliki friends volunteering network. They will be your support so that you can orient yourself better.
– Download our Fact Sheet in PDF.
– Download our Waliki Friends' Manual in PDF.
Visa
The student Visa is an indispensable requirement for the registration of foreign students at UCB. The National Coordination of Agreements and International Relations (Coordinación Nacional de Convenios y Relaciones Internacionales) provides advice on the best option for the VISA management. It is important that the student knows that the regulations vary depending on the country of origin.
Accommodations
U.C.B. does not have university dormitories, however it provides advice and support to the student in the search for accommodation for the duration of their stay, according to their budget and requirements (room, apartment, Bolivian host family).
International Health Insurance
Any foreign student must self-cover a medical and an international life insurance that must be valid for the period of their stay in Bolivia.
Costs
Approximate budget to consider for your stay in Bolivia:
Housing:

room = $us 250
apartment (2-3 people) = $us 500- $us 600
host family = $us 350 – $us 380 (nourishment included)

Food: $us 120/month
Transportation: $us 50/month
For further detail of prices follow the link: https://preciosmundi.com/bolivia/
Apply Now
Do you want to know Bolivia and be a part of the student Mobility Program, "Come and study at the heart of South America"? Fill out the form and apply now.
Bjoern Daniel Brunner
Exchange student from Hamburg, Germany at the unstudying Environmental Engineering at Hamburg University of Applied Sciences.
Sylvester Fogedgaard Jonsson
Anthropology student from Aaehus University in Denmark.