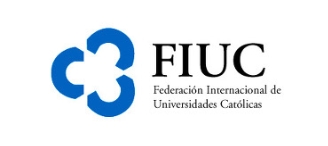 THE INTERNATIONAL FEDERATION OF CATHOLIC UNIVERSITIES - IFCU
Affiliation year: 2009
The International Federation of Catholic Universities (IFCU) is an association of Catholic universities and institutions of higher education, approved by the Holy See in 1949 and recognized as international non-governmental organization (INGOs) by the system of the United Nations. Currently, the Federation consists of about 200 universities and Catholic institutions of higher education and members are present on all continents.

ORGANIZATION OF CATHOLIC UNIVERSITIES OF LATIN AMERICA - (ODUCAL)
Affiliation year: 2011
An association of Catholic universities and institutions of higher education inspired by the Catholic faith, located in Latin America and the Caribbean. Linked to the International Federation of Catholic Universities (FIUC), as a Regional Association, ODUCAL shares with that institution the purpose of "Contribute to the progress of knowledge and the development of a fairer and more humane world, in the light of Christian faith and thanks to the spirit of the Gospel "(FIUC Statutes, Art. 2).
ODUCAL's mission is to serve as a meeting place, coordination and mutual collaboration of its affiliated institutions, seeking to strengthen Catholic higher education in Latin America and the Caribbean. For this purpose, it develops a set of actions aimed at academic exchange, seeking to improve the quality of teaching, research, and service to society carried out by its members and encouraging them in the task of evangelizing culture.

INTERUNIVERSITY DEVELOPMENT CENTER -CINDA
Affiliation year: 2012
Is an international non-profit corporation, made up of important universities in Latin America and Europe. Currently, it has forty-one members, present in Argentina, Brazil, Bolivia, Chile, Colombia, Costa Rica, Ecuador, Spain, Italy, Mexico, Panama, Paraguay, Peru, Dominican Republic, Uruguay and Venezuela.
The Center has been a pioneer in the establishment of collaborative networks between institutions of higher education, which has carried out its work without interruption for more than thirty years.
CINDA, together with the universities integrated into the System, have explored central issues on university policy and management with the interest of putting the accumulated knowledge at the service of public policies and the corresponding institutions.

Asociación Universitaria Iberoamericana de Postgrado - AUIP
Affiliation year: 2011
Es un organismo internacional no gubernamental dedicado a la cooperación académica interuniversitaria, en el marco de la Comunidad Iberoamericana de Naciones.
La AUIP se propone como objetivo general contribuir con criterio de alta calidad académica a la formación de profesores universitarios, científicos y profesionales en el nivel de postgrado y doctorado, en función de las necesidades de desarrollo de cada país.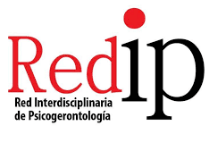 Red Interindisciplinaria de Psicogerontología - REDIP
Affiliation year: 2012
Red internacional especializada en el ámbito gerontológico que realiza aportes significativos en sus distintas áreas de trabajo e intercambian sus experiencias propiciando el desarrollo de diversas líneas de investigación en las temáticas relacionadas con el proceso del envejecimiento.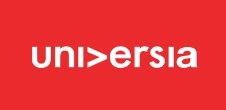 UNIVERSIA
Affiliation year: 2014
Is a network of 1,232 Ibero-American Universities, present in 23 Spanish and Portuguese Speaking countries and sponsored by Banco Santander. It promotes and/or develops products and services outside and within the Internet, which have a direct benefit to the university. It also links part of these projects to business needs that come from the university world.
Consorcio Iberoamericano de Ciencia y Tecnología Educativa - ISTEC
Affiliation year: 2014
Consorcio que tiene la misión de fomentar el desarrollo socioeconómico sostenible en Iberoamérica mediante la realización de programas centrados en:
– Avanzar en el estado de educación superior en ciencia, tecnología, ingeniería y matemáticas (STEM)
– Generación y difusión de conocimientos e información
– Establecimiento de vehículos rentables para la transferencia de tecnología
– Fomentar el desarrollo de investigación internacional conjunta
– Fomentar un entorno para la iniciativa empresarial y la colaboración,
– La promoción de modelos de liderazgo que se adhieren a los principios de responsabilidad y rendición de cuentas.

BOLIVIAN-GERMAN CHAMBER OF COMMERCE AND INDUSTRY - AHK
Affiliation year: 2016
The Bolivian-German Chamber of Commerce and Industry was founded in 1955 as an institution that provides information and advice services to business activity and new ventures, mainly to promote economic relations between Bolivia and Germany.
The Bolivian – German Chamber of Commerce and Industry is an association that brings together partner companies and institutions in Bolivia and abroad.
Having a membership in the German Chamber offers benefits at the national and international level: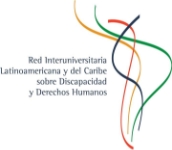 LATIN AMERICAN AND CARIBBEAN UNIVERSITY NETWORK OF DISABILITY AND HUMAN RIGHTS
Affiliation year: 2016
The Latin American and Caribbean Interuniversity Network of Disability and Human Rights encourages the exchange of experiences and resources that can strengthen policies related to teaching, extension and research, generating a collective commitment to the social responsibility that it implies.
The Network is an open space. Today representatives from Argentina, Bolivia, Brazil, Chile, Costa Rica, Colombia, Cuba, Ecuador, Guatemala, Mexico, Nicaragua, Panama, Paraguay, Puerto Rico, the Dominican Republic, Uruguay and Venezuela are participating with the aim of achieving non-exclusive universities in permanent dialogue with the community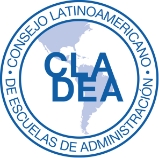 Consejo Latinoamericano de Escuelas de Administración - CLADEA
Affiliation year: 2017
El Consejo Latinoamericano es una red internacional que reúne a instituciones de educación superior y organizaciones dedicadas a la enseñanza e investigación en el campo de la administración.
CLADEA desarrolla actividades de cooperación entre directores y académicos de diferentes países y mantiene vínculos con las principales instituciones académicas del mundo.
Ofrece una membresía que garantiza una certificación de calidad académica para las escuelas de negocios. CLADEA tiene 52 años de acción, siendo una de las redes más importantes de Escuelas de Negocios a nivel mundial.

ASSOCIATION OF LAW FACULTIES, SCHOOLS AND INSTITUTES OF LATIN AMERICA - AFEIDAL
Affiliation year: 2018
An organization that maintains links of cooperation and collaboration with the Union of Universities of Latin America (UDUAL). Its objectives include promoting mutual cooperation between its associates, having as its fundamental purpose the improvement of the quality of Law teaching and Legal Sciences Research. It is also a member of the International Institute of Accreditation of Law A.C.. (IIDEA).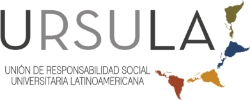 UNION OF UNIVERSITY RESPONSIBILITY IN LATIN AMERICA - URSULA
Affiliation year: 2018
The Union of University Social Responsibility in Latin America (URSULA) is a space of conflux on the different development agencies (civil society organizations, governments, companies, etc.), in pursuit of a deep discussion around the role of the university and the different strategies and methodologies to carry it out. URSULA does not seek to be a space where only universities discuss the role of the university; rather, it seeks to be a space for university introspection with others. Furthermore, URSULA is a purposeful space that acts as a sounding board for good practices and innovative and sustainable management models.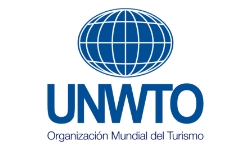 WORLD TOURISM ORGANIZATION - UNWTO
Affiliation year: 2018
The World Tourism Organization, as the main international organization in the tourism field, advocates for tourism that contributes to economic growth, inclusive development and environmental sustainability and offers leadership and support to the sector to expand its knowledge and tourism policies throughout the world.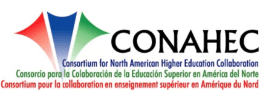 CONSORTIUM FOR COLLABORATION IN HIGHER EDUCATION IN NORTH AMERICA - CONAHEC
Affiliation year: 2018
IIs a non-profit network of more than 180 higher education institutions in Canada, the United States and Mexico, as well as a select group of institutions from other parts of the world.
This Consortium offers possibilities for student mobility; helps its members to find partners for international initiatives and acts as a link between its members; organizes higher education conferences; helps its members evaluate international programs; promotes its members and their programs at international conferences and events; provides support for information gathering, international research, and conference promotion.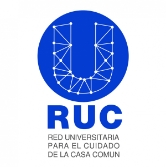 UNIVERSITY NETWORK FOR THE CARE OF THE COMMON HOUSEHOLD - RUC
Affiliation year: 2018
The University Network for the Care of the Common Home promotes the "Sustainable Development Goals" and the "Encyclical Laudato Si." This Network deals with problems in metropolitan and peri-urban areas, the reality of displaced populations, and integrative strategies to achieve socio-environmental sustainability.